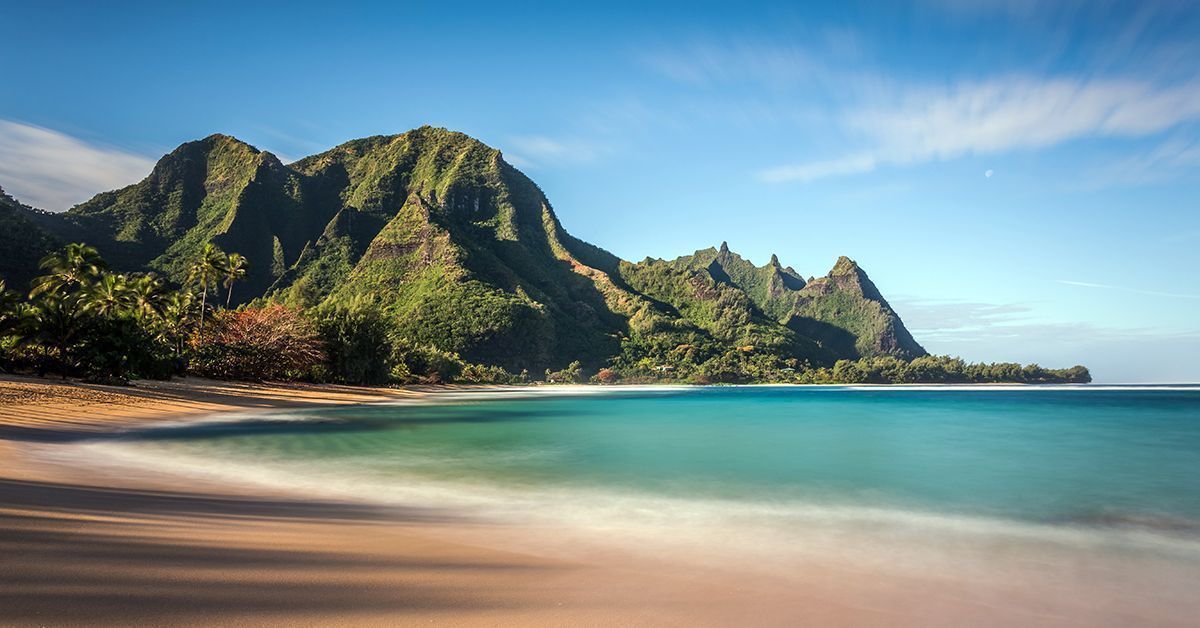 US News & World Report ranks the island of Kauai as #2 in the category of Best Romantic Getaways in the USA.  The publication bases its rankings on the analysis of expert and user opinions, and had the following to say regarding why people should go to Kauai:
Honey-dipped sunsets, chocolate-sand beaches, aquamarine skies — Kauai has mastered seduction. But the oldest island in the Hawaiian chain doesn't have to resort to over-the-top luxury or tourist traps to entice; instead, it appeals to a no-muss, no-fuss type of traveler. You prefer rural to resplendent? Kauai's your island — there are only two major highways, and some regions can only be explored on foot. Resorts are no taller than a coconut tree (literally).
Some would say that you need little more than a good pair of hiking boots, an umbrella, and an adventurous spirit to visit. But we should warn you: You might also need a little cash. Kauai has put a premium on its natural beauty and prized hiking trails, and room rates during the winter can reach $500 a night. To get the most and save the most, consider visiting in fall.
US News also ranks Kauai in multiple other categories, such as:
#2 in Best Honeymoon Destinations in the USA
#3 in Best Beaches in the USA
#3 in Best Winter Vacations in the USA
#4 in Best Adventure Vacations in the USA
#6 in Best Beaches in the World
#8 in Best Places to Hike in North America
The original article from US News & World Report can be read here: Why Go to Kauai