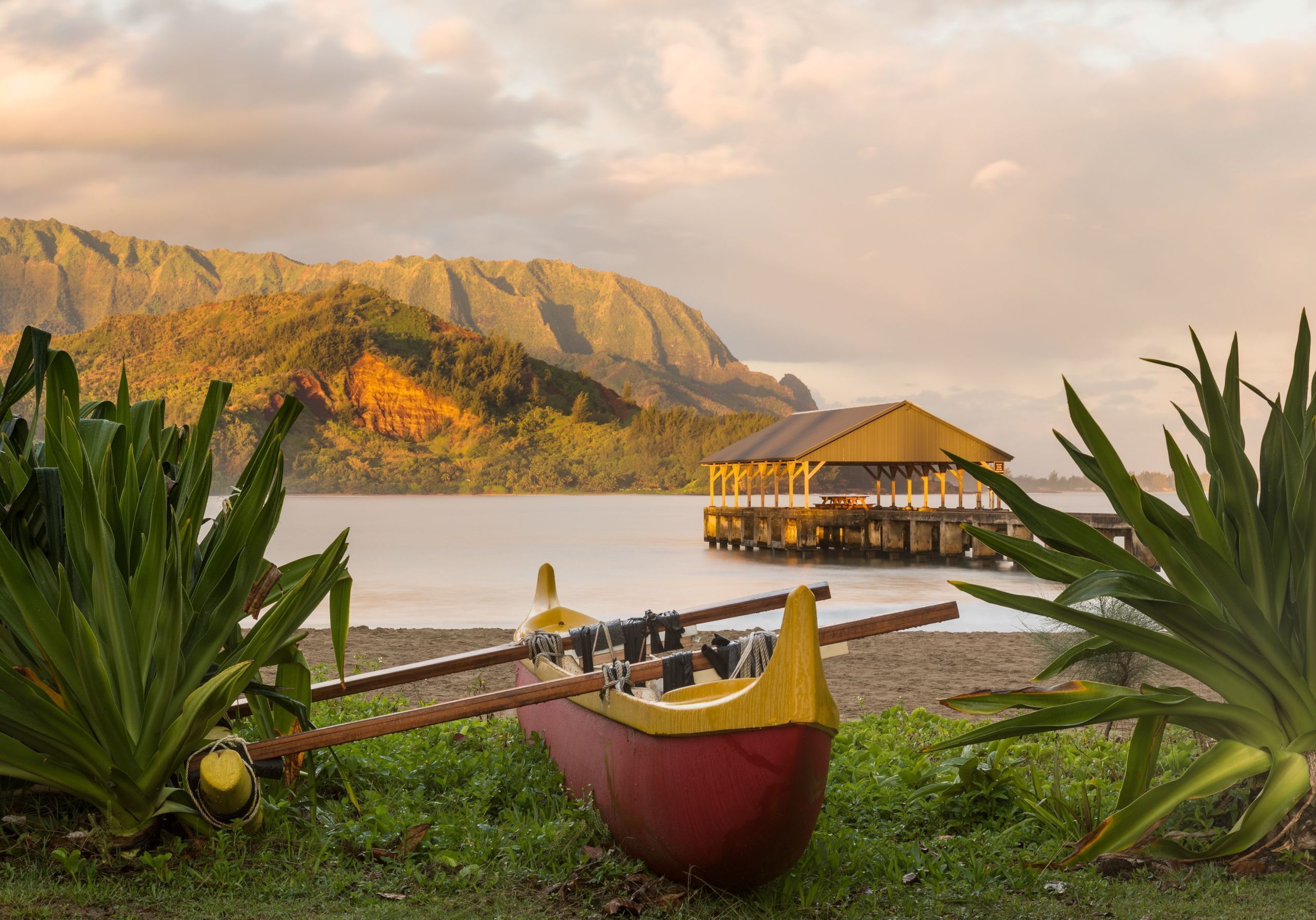 National Geographic named Hanalei, Kauai one of the 20 best surf towns in the world, not just because of the waves, but also because of its inviting accommodations, friendly locals, fun nightlife, delicious food and other activities, making it inviting for locals and visitors alike.
The following are some tips National Geographic included in the article:
Best For: Couples who want to enjoy unsurpassed natural beauty steeped in Polynesian culture and colonial history, from Captain Cook to the U.S. annexation of Hawaii
Hanalei Town sits on the North Shore of Kauai, one of the least developed and most beautiful islands in the Hawaiian chain. The local Hawaiians, or "Ka poe Hawaii," maintain a strong sense of identity and connection to their Polynesian ancestry, making this the perfect place to catch some waves while learning about the long, and sometimes fraught, history of the 50th state.
The town is surrounded by diverse wave-riding spots, from the beginner-friendly waves of the Hanalei Pier (watch out for local kids jumping off the end) to expert-only reef breaks where experience and a healthy respect for the local pecking order are prerequisites. "There are many waves on the island that are not suitable for visitors," says Evan Valiere, one of the many world-class surfers from this island (a list that also includes Bruce and the late Andy Irons). "But come with a good vibe and respectful attitude, and it will be a place that you will never forget."
When
October to March
Learn
At Rent-a-Local Kauai, beginners can learn to surf and advanced surfers can get tips on riding heavy waves from a cadre of local Kauains, including Valiere, who teaches in the mornings and drops into 12-foot tubes over razor sharp coral in the afternoon (+1 808 635 3826).
Eat
According to Valiere, if you want to "grind" (local slang for "eating," especially when you're famished), head up the hill from Hanalei Town to the Kilauea Fish Market. "If you want a real local experience," he says, "Go to the Hanalei Taro Company for a lau lau plate of chicken or pig. Lau lau is a steamed meat in a taro leaf."
Play
Leave civilization behind and hike through the five valleys of the Napali Coast State Park.
Stay
Hanalei has a lot of big resorts, but why seclude yourself? Vacation rentals are often a better deal and help you experience the town.
Local Tip
Respect is an important term in surfing lineups all over Hawaii. If you bring a good attitude and a smile, you will get the same in return. Also, if you're ever in doubt about where to surf, ask the lifeguards. They are among the friendliest and most experienced in the world.
---
You can read the full article from National Geographic here: