Explore Kauai Communities
About Jim Karlovsky
Having worked as a licensed Real Estate Broker in 3 states (HI, CA & IL), with $6.7 Billion in real estate sold, leased, advised upon and/or formally valued for clients, and with the experience of more than 100 completed transactions involving luxury residential, vacant land, retail, office and industrial property types, I bring a wealth of knowledge and experience to the real estate advisory and sales services I provide to my clients here on Kauai.
I hold myself to the highest ethical standards and always place my clients' interests above my own. With an unwavering and unsurpassed work ethic, I work to advance the objectives of my clients with integrity and in a manner that fosters a sense of trust and respect.
More About Jim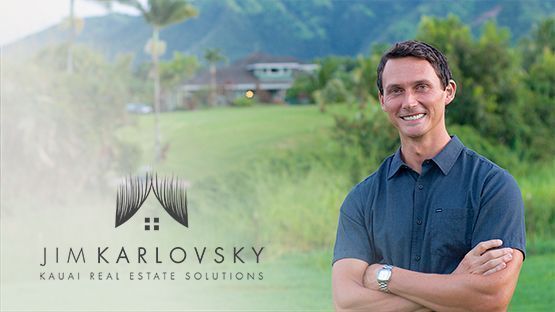 ---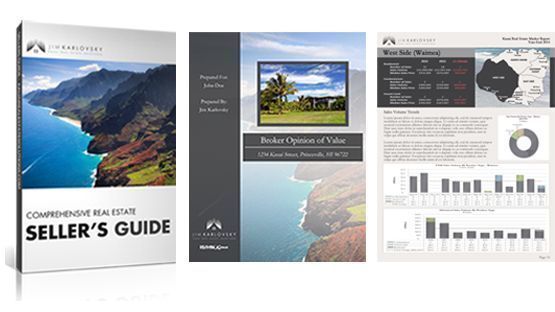 Seller Resources
The Seller Resources page has great tools and resources for all property owners on the island, not just those currently considering a sale. Resources include:
Free 60+ Page Seller's Guide
Up-to-the-Minute Market Updates & Neighborhood Activity Reports
Broker Opinion of Value Reports
Detailed Analytical Market Reports
Local Kauai News & Updates
Trusted Local Third Party Vendor Contacts
View Seller Resources Page
---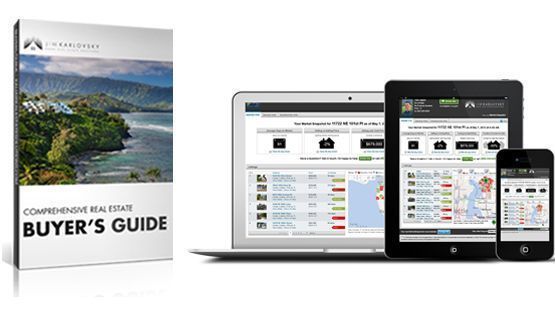 Buyer Resources
If you are considering a purchase of property on Kauai, be sure to check out the resources on the Buyer Resources page. Resources include:
Free 60+ Page Buyer's Guide
Automatic Real-Time Updates Regarding New Listing, Price Changes & Sold Properties
Buyers Market Reports with 90-Day Trend Information
Detailed Analytical Market Reports
Local Kauai News & Updates
Trusted Local Third Party Vendor Contacts
View Buyer Resources Page
---
Follow Me on Facebook!
Be sure to give my Facebook page a "Like" if you'd like to stay in the loop regarding local Kauai news, community discussion, political matters, real estate market updates and more.
Additionally, all blog articles are syndicated and shared on the Facebook page, so you can treat it as your one stop shop to receive and share Kauai Real Estate Market Reports, information regarding new listings and written articles covering a wide range of topics.

---
Find Your Kaua'i Home
Could you use some help finding your ideal new home on Kauai? Tell me a little bit about your interests and allow me to put my local market knowledge and extensive resources to use in identifying your ideal property.
Send Me Listings
Buyer & Seller Guides
No matter what your real estate goals are, you can benefit from the exclusive tips and extensive industry knowledge provided in these completely free 60+ page guides to buying and selling real estate on Kauai.
Get the Guides
What's Your Home Worth?
Would you like to know what the value of your property is in the current market? Allow me to provide you with a free, comprehensive Broker Opinion of Value Report for your property on Kauai.
What's My Home Worth?
Stay Up to Date
Sign up for my newsletter to stay up to date on local news and the real estate market.
From the Blog
I am constantly updating this blog with local stories, market updates, weekly photos, and more. If you would like to receive these blog posts in your email inbox when they are released, simply sign up for my newsletter, above.
View the Blog